"This post may contain affiliate links. Check my disclosure policy for more information"
The other day both me and my hubby nipped out together child-less for the first time in a loooong time! I had completely forgot he had booked the day off to go Christmas shopping 6 weeks prior to Christmas but it actually felt really good being so prepared and stocking up… particularly on stocking fillers. Here are what we came across in the value stores and the things I feel are this year the best stocking fillers for kids!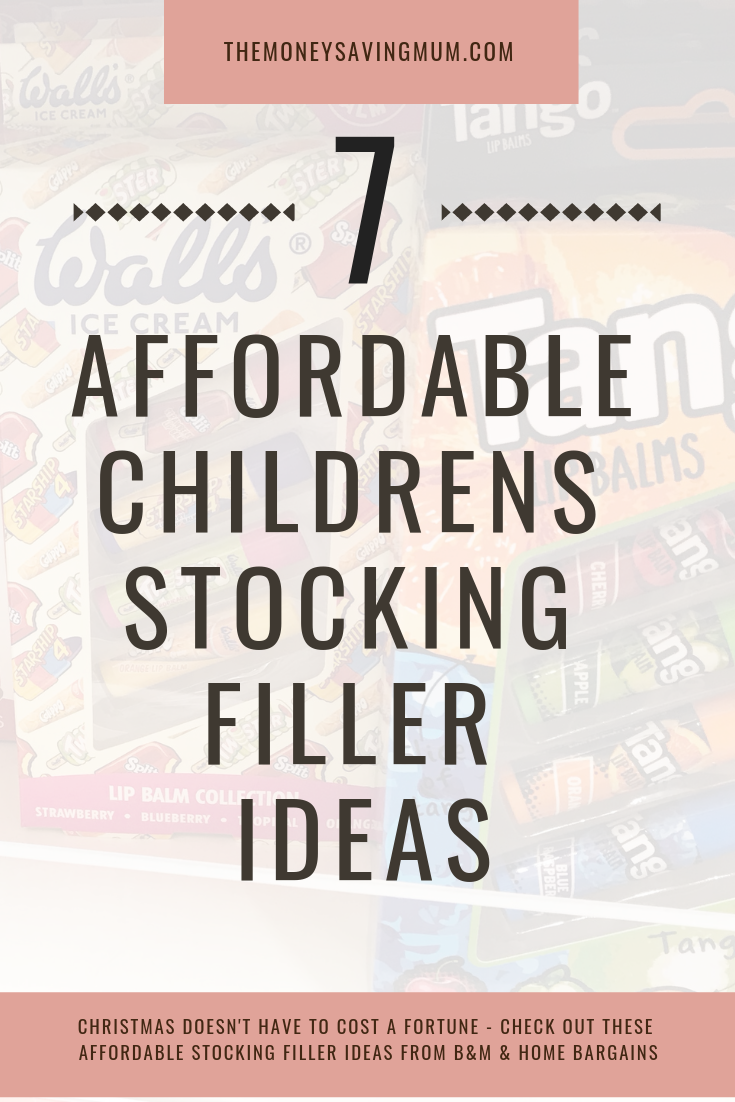 My youngest (4) is obsessed with LOL dolls…. she has absolutely no idea what they really are so I think this year will be the only year that we can get away with not buying her the ridiculously expensive balls that she will play with for a day and buying her stocking filler LOL related toys instead.
If you remember I picked up a tin of fun at the Aldi toy event a few weeks ago and picked up a few more bits from Smyths and Home Bargains plus a sticker and annual from B&M today as well.
I'm not sure if there will be much left in Aldi as far as the items they had in their big toy event a couple of weeks ago but it's certainly worth a pop to see what they have left.
In my opinion there are only three places you need to visit for your stocking fillers for kids… Poundland, B&M or Home Bargains.
It makes me wonder what we did when these shops WEREN'T on the high street!
In B&M there were sooooo many things on the shelves for Christmas or even just things that can be given as gifts for birthdays etc throughout the year!
We picked up an actual Chip cup (from Beauty and the Beast) and noticed they had these cool plastic ones too filled with bath goodies.  My youngest only has a plastic one that we picked up from Walt Disney World so she will be super happy with a £3 (ish!) real one I've no doubt!
Whilst my 4 year old is obsessing over LOL dolls my eldest (7) is obsessing over lip balm!
He has probably over 20 lip balms and we've kinda added to that with these cuties again from B&M.  They had Walls ice cream flavours, Tango, Butterkist, Krispy Kreme…. we may've gone a little overboard and popped all of them in our baskets!  I will probably keep one or two back for his birthday in March.
I'm still not sure on Unicorns… like why??  Where on earth did this craze come from!?
Anyway who doesn't love unicorns right now and for just 99p from Home Bargains you can grab your little one a glittery Unicorn headband.  They had Unicorn slime too!
Here's something else my youngest will ABSOLUTELY love… last year I picked up a few make up bits from Poundland and wrapped them all up individually which she loved opening but was maybe a little bit grown up for her.  That and the fact that I ended up spending more than £4 for sure so this is pink, has a princess on and has everything in one place.
Although Christmas will be technically nearly over when Christmas Day actually comes around I do love your Christmas novelty things as a stocking filler.
They had this snowman, a santa and even a reindeer shower cap too in B&M that I thought would make a cool addition to a Christmas Eve box too!
Honestly these budget stores are somewhere you want to start visiting from NOW!
We spent next to nothing and have pretty much all the kids small stocking fillers for this year already… I actually can't wait to get them all wrapped up just remember to make a list because you will just continue to buy buy buy until Christmas Day and you realise you may well have over bought! 😉
Thanks for reading & feel free to share with anyone you may feel would benefit from this post 🙂
Kirsty x
SaveSaveSaveSaveSaveSaveSaveSave
SaveSave