"This post may contain affiliate links."
Walt Disney World in 2019 going to be an extremely busy but super fun year! Jam packed with transportation improvements, theme park renovations and new resort additions; here are just 5 things that are bound to get you a tad excited for those arriving at Walt Disney World in 2019.
What's new in Hollywood Studios
Star Wars; Galaxy Edge
Fall 2019
The biggest addition for 2019 will be what Disney have been working on for probably the longest time out of everything in this blog post. Star Wars; Galaxy Edge will be opening during Fall 2019. There is no exact date but it will be an addition very much welcomed at Disney Hollywood Studios which has seen noticeably less crowds that the other 4 theme parks in the last few years.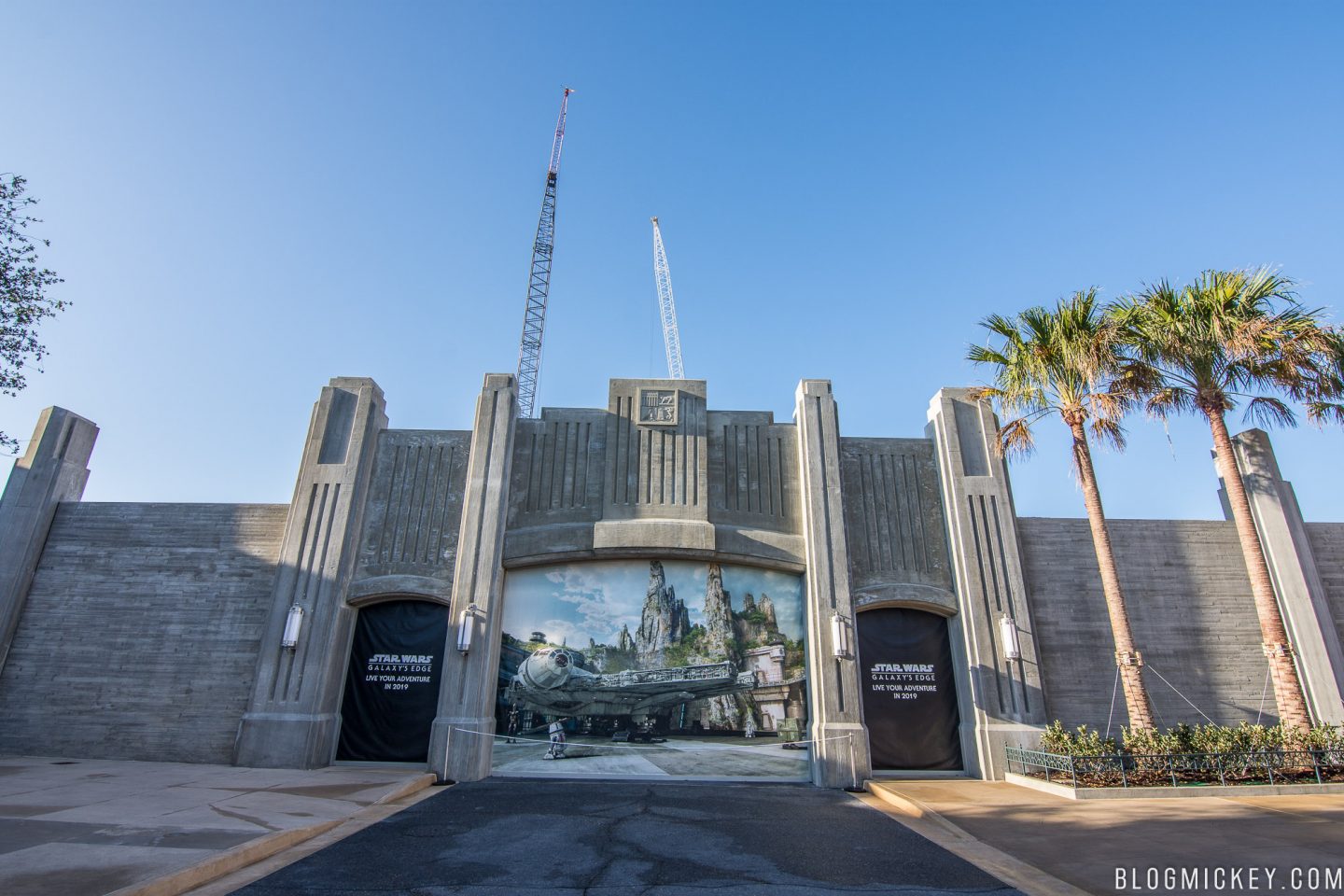 With Toy Story Land that opened in June and it is already bringing the crowds back but the opening of Star Wars will send them flooding back I'm sure.
Best Disney attractions for toddlers
The Incredibles meet and greet
January 2019
Apart from at special events and when they are in attendance at their own dance party in Tomorrowland; The Incredibles aren't usually a family you can walk up to meet and greet. They used to be located within what is now the Star Wars Launch bay but from January you will find them in Pixar Place …. along with Edna too!
Getting around Disney World
Skyliner gondolas
Fall 2019
This is another big addition to Walt Disney World for Fall 2019. The Skyliner gondolas are going to connect resorts to theme parks and although last week they announced that they aren't going to have air conditioning, they are going to be so cool to travel in.
Lightning McQueen racing academy
Spring 2019
Since losing the Lights! Camera! Action! stunt show to the new Star Wars: Guardian of the Galaxy, Lightning McQueen hasn't really been seen in 'action'. Apart from a garage style meet and greet not far from MuppetVision 3D and obviously Cars Land itself 2,500 miles away in Disneyland; he's very much a character that is missed I think in Walt Disney World.
Spring 2019 sees the all-new show-attraction, said to be located in Sunset Showcase near Rock 'n' Roller Coaster, demonstrating McQueens racing techniques on a new simulator and share career highlights with his guests.
New Disney Springs attractions
NBA experience at Disney Springs
Summer 2019
Since July 2017 Disney have been working on demolishing (pretty much!) and rebuilding the former Disney Quest building that is located opposite House of Blues and the former La Nouba site.
NBA City used to in fact be located at Universal City Walk. Located where the now Toothsome Chocolate Factory is; Disney is now the home to The NBA experience (or will be next year!)
New Disney Resorts
Disney Vacation Club rental – Riviera resort
Fall 2019
A new DVC resort located opposite the Caribbean Beach Resort will be Disney's 15th DVC property. It will also be a resort that is connected to Epcot and Hollywood Studios via the new Gondola system.
Are you heading to Walt Disney World during 2019? What are you most excited about?
Feel free to share with anyone heading to the World next year…
If you got value out of this or feel it would be something someone you know would love to read too then feel free to share!
..and if you love Disney, Orlando & the surrounding area as much as I do feel free to check out some of my previous posts below:
5 things to get excited about coming to Disney World in 2019
Travel agent trickery – how to avoid over paying on your next trip to Florida
Walt Disney's Old Key West resort review
How to do Walt Disney World in 7 days!
10 fun facts about Mickey Mouse that you may not know!
Post Cruise day room review of Hyatt at Orlando International Airport
Where to have a quick breakfast in Walt Disney World
Vanellopes Sweet Treats on the Disney Dream
Packing for Walt Disney World – a trip must have!
Liberty Tree tavern restaurants review
Top 10 tips on travelling to Walt Disney World with children
Animal Kingdom Lodge Jambo House review
How our last Disney trip cost just £197!
Top 5 reasons to visit 'Ohana restaurant at Polynesian Resort
Make savings and save book seats 72 hours in advance with Virgin Flying Club!
Where to get cheap official Disney merchandise outside of the parks?
Tusker House Animal Kingdom restaurant review
Best stroller rental in Orlando?
Manchester Airport Hotel & Parking – Clayton Hotel review
Manchester Airport Hotel & Parking – Premier Inn Runger Lane South review
5 things I disliked about our last Disney Cruise
Crystal Palace Magic Kingdom restaurant review
Disney Free dining is back… and here's everything you need to know!
Top 10 tips on how to get the most from your FREE Disney Dining plan!
How we got our Disney accommodation for FREE!
Top 5 things to do in Florida with kids (besides Disney!)