"This post may contain affiliate links. Check my disclosure policy for more information"
We've been to Disney World during Spring Break once before and although I didn't think it was as bad as it could've been; we didn't actually have children in tow. I can't begin to imagine how crazy Disney World at Spring Break is with kids but here are a few tips to help you survive the crowds!
Surviving Spring Break at Disney
What are the crowds like at Disney during Spring Break?
Spring Break crowds increase at Disney World from the beginning of March to the mid of April. It usually includes Easter time so in addition to the US spring Break you also have the U.K. Easter Break to content with too.
Stay on Disney property
One way to avoid the crowds is to stay onsite and use all the perks available to you by staying on property.
Perks include;
extra magic hours
Free transport to and from parks
Closer to the parks
Download the My Disney Experience (MDE)
You can do anything you want via this app from booking a restaurant, to checking show times to checking the queue lengths. If you haven't already downloaded this app then this is a MUST before you even book!
Arrive at park opening also known as 'rope drop'
Arrive early. You will find you can get a fair few rides done before the influx of people that will occur arriving later on in the day which will reduce your queue times significantly.
Using Disney Fastpass to avoid the crowds
Utilise and research Fastpass+ asap!
In addition to the previous tip.. utilising FastPass+ will help you massively to avoid the queues so ensure you do your research on rides and make note of who can ride what, who wants to ride what and go from there. Then as soon as you can book your fast passes at 30/60 days out you have an idea of what you need to book without pondering and missing out. Arriving at the park for opening and covering as many rides as you can in the morning with minimal queuing will mean you should use FastPass+ for popular attractions that draw the crowds no matter what time of the day it is.
Take full advantage of child swap!
Probably one of the biggest tip I can give you ….is to use the child swap!
You don't necessarily have to have a small child that cannot ride due to height restrictions but if one doesn't want to ride it doesn't mean that both parents need to miss out riding with the other.
How does Disney child swap work?
Head on over to the front of the queuing area to the cast member stood in the fast pass area and ask for a child swap. You may all need to be present around whilst you are asking; I know we were asked where the baby was a couple of times once she was pointed out to them they gave us a pass that allowed us to queue just the once as at the end of your ride you pass the paper child swap to the other parent and/or swap children and head back on up the fast pass line straight to the front of the queue.
One way of utilising this even better is to book a fast pass for the first riders (1 adult & 1 child), head back to the ride at your given time and ask for a child swap. You will then be able to head down the fast pass line twice(!), the first time because you have booked a fast pass the second time because you have a child swap! That way also you will end up having a spare fast pass for the other adult to use perhaps on a ride they want to ride on their own!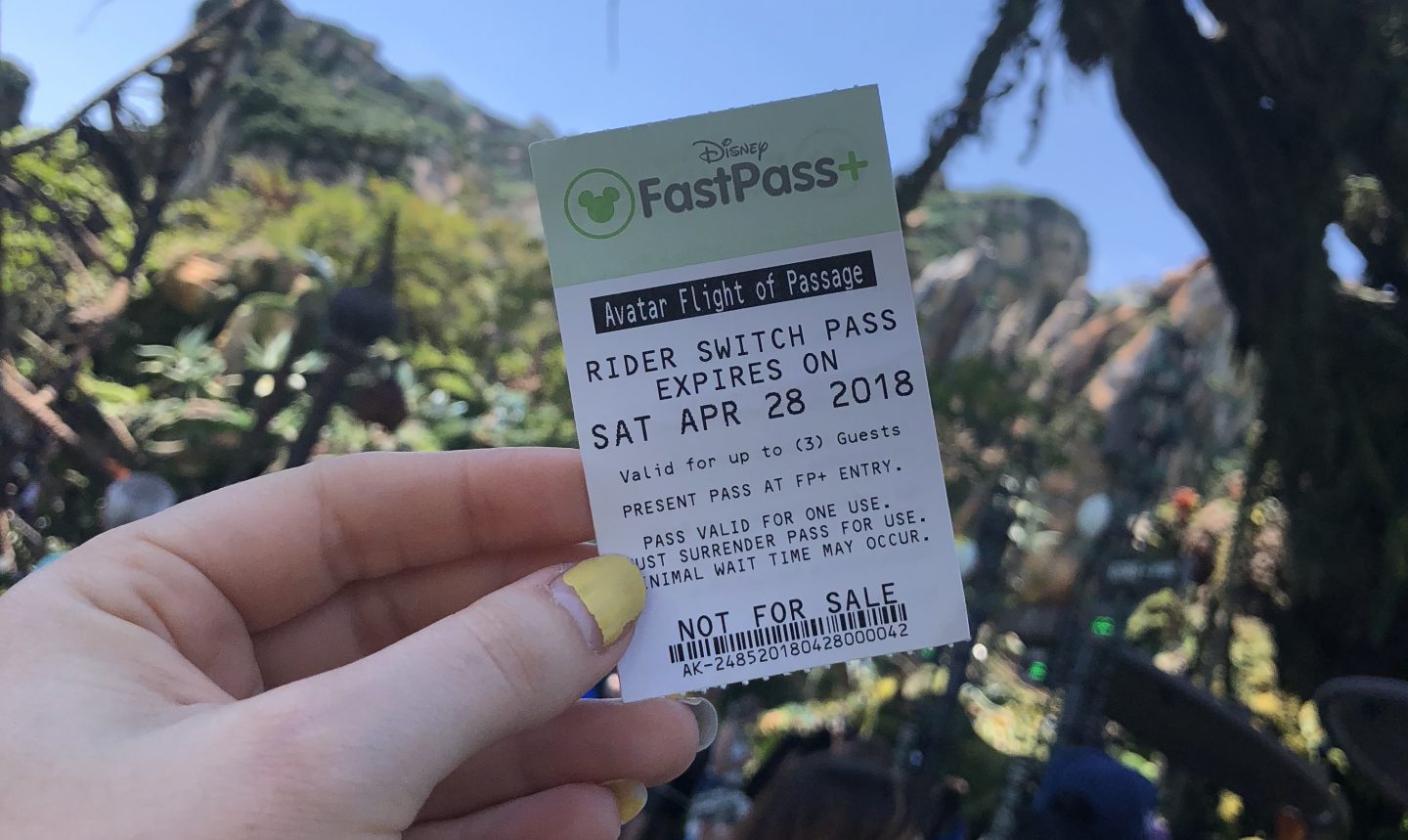 Avoid eating breakfast in the parks
Have breakfast on the go or get up super early and eat at the resort.
Don't intentionally arrive early at a theme park and then walk straight into a Disney dining reservation for 2 hours! In those initial 2 hours of your day you should aim to do as much as you possibly can! If you do have to make a reservation, consider making it late morning or wait for lunch.
Ignore the crowd calendars
Controversionally to some… I urge you to completely disregard the 'not so busy' park listed on all the Disney crowd calendars you see.
EVERYONE will be looking at ways to avoid the spring break crowds and the majority will take full advantage of what they are presuming will be a relatively quiet park.
However, it's extremely likely that you will find the one that has been recorded as being the quietest resulting in chances are it being ridiculously busy so avoid the 'quiet park' at all costs.
Take a stroller or pushchair
Even if your little ones don't use a stroller or pushchair day to day you might want to consider it during spring break just to give both them and you a break.
Be patient & be prepared!
Everyone around you will be feeling exactly the same as you're feeling; you might be feeling a little stressed, hot & bothered and sick to the back teeth of queuing just be patient.
Is there a family game you can download whilst you are waiting for a ride?
Can you grab a snack whilst you are waiting for the next show?
Ensure you take a free cup of iced water with you when queuing especially if it is outside in the sun/heat… the last thing you want to do it leave and loose your spot.
I hope that helps and gives you a few pointers on how to handle Disney World at Spring Break.
If you got value out of this or feel it would be something some one you know would love to read too then feel free to share (or PIN to read again later!)
..and if you love Disney, Orlando & the surrounding area as much as I do feel free to check out some of my previous posts below:
5 things to get excited about coming to Disney World in 2019
Everything we know about the Disney Free Dining 2020
Cheap things to do in Orlando | 10 Orlando attractions for £20 or less!
Travel agent trickery – how to avoid over paying on your next trip to Florida
Walt Disney's Old Key West resort review
How to do Walt Disney World in 7 days!
10 fun facts about Mickey Mouse that you may not know!
Post Cruise day room review of Hyatt at Orlando International Airport
Where to have a quick breakfast in Walt Disney World
Vanellopes Sweet Treats on the Disney Dream
Packing for Walt Disney World – a trip must have!
Liberty Tree tavern restaurants review
Top 10 tips on travelling to Walt Disney World with children
Animal Kingdom Lodge Jambo House review
How our last Disney trip cost just £197!
Top 5 reasons to visit 'Ohana restaurant at Polynesian Resort
Make savings and save book seats 72 hours in advance with Virgin Flying Club!
Where to get cheap official Disney merchandise outside of the parks?
Tusker House Animal Kingdom restaurant review
Best stroller rental in Orlando?
Manchester Airport Hotel & Parking – Clayton Hotel review
Manchester Airport Hotel & Parking – Premier Inn Runger Lane South review
5 things I disliked about our last Disney Cruise
Crystal Palace Magic Kingdom restaurant review
Disney Free dining is back… and here's everything you need to know!
Top 10 tips on how to get the most from your FREE Disney Dining plan!
How we got our Disney accommodation for FREE!
Top 5 things to do in Florida with kids (besides Disney!)
Feel free to pin to read again later!